Our perspective
The machinery industry is the foundation of industrial development, and mechanical engineering technology plays an important role in the country's economic development and social contribution. To meet the command of century rapid technology development, our department course is built to train the student to be an excellent mechanical engineer from fundamental, advance theory knowledge to practical solving problem skills.
Graduate
The graduate program of our department includes M.S degree and Ph.D. degree.
To pursue graduate study at our department, all prospective graduate students need to pass the entrance examination or apply through a selective application process
Our course map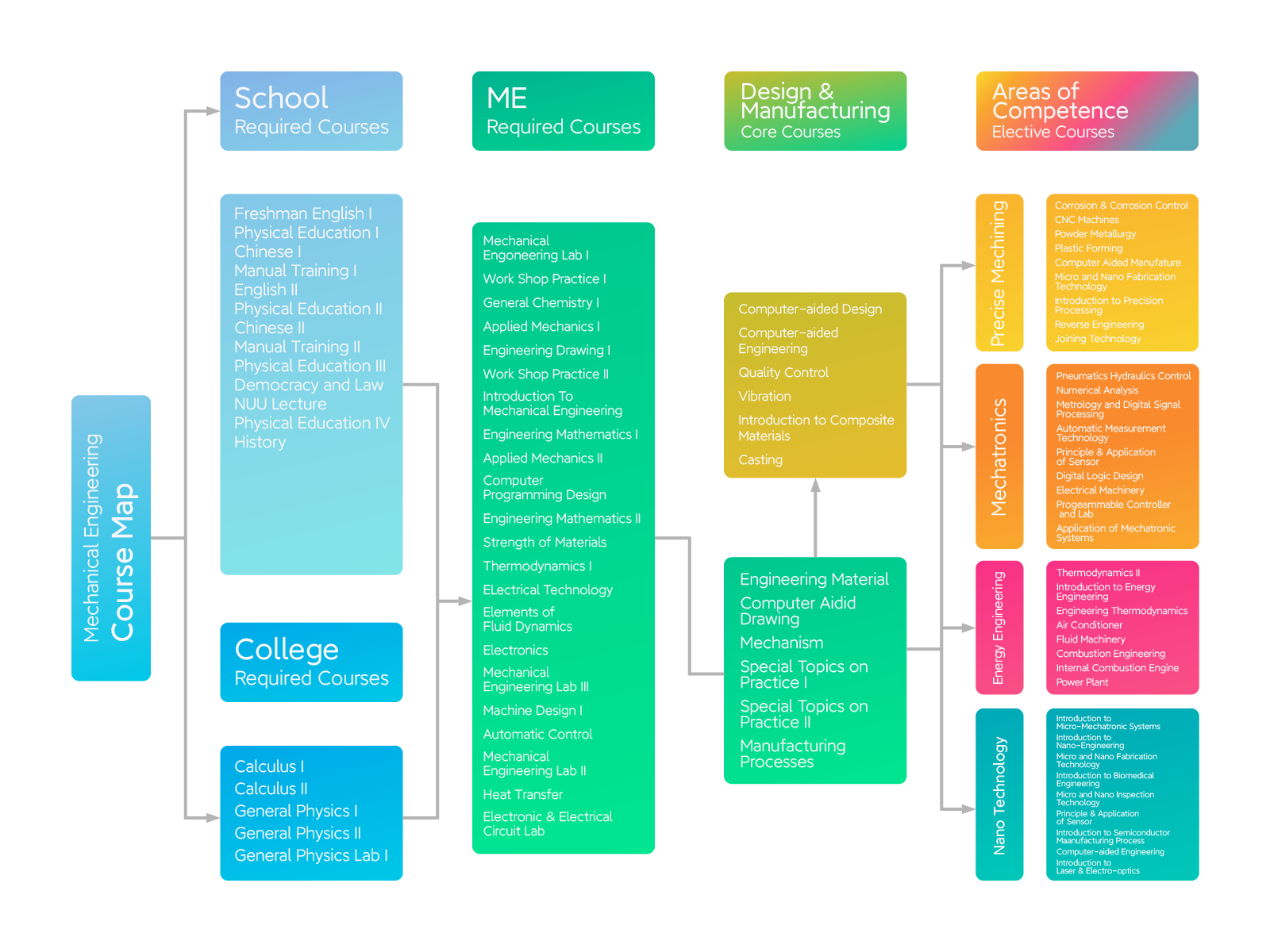 Undergraduate
The undergraduate program of our department includes regular undergraduate program, 4-year technical program and advanced undergraduate program (nighttime).
All prospective graduate students need to pass the entrance examination or apply through a selective application process